Go To Chris Beroes-Haigis.com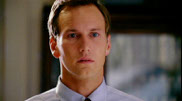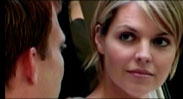 starring
Patrick Wilson
Blanchard Ryan
My Sister's Wedding is an insightful and hilarious story about the relationship between Diana (Blanchard Ryan) and Cameron, her younger sister, set in and around NYC. When Cam's boyfriend proposes, Diana suddenly decides to marry her indigent French beau, despite the fact that she and the principal cellist (Patrick Wilson) from her chamber music group are close and he has repeatedly demonstrated his devotion and charm. As the wedding dates approach each player attempts to adjust to the new configuration of relationships in amusing, quirky ways.
"My Sister's Wedding", Feature Comedy.
Audience Choice Award, LONG ISLAND FILM FESTIVAL.
Starring: Patrick Wilson (FARGO), Blanchard Ryan (OPEN WATER).
Wedding Pictures, SC/S. Bowers, P. Wentworth.
Dir: David Leitner.